Rice & Peas promotion design
Strikingly colourful promotion cards for the best Jamaican food in Swansea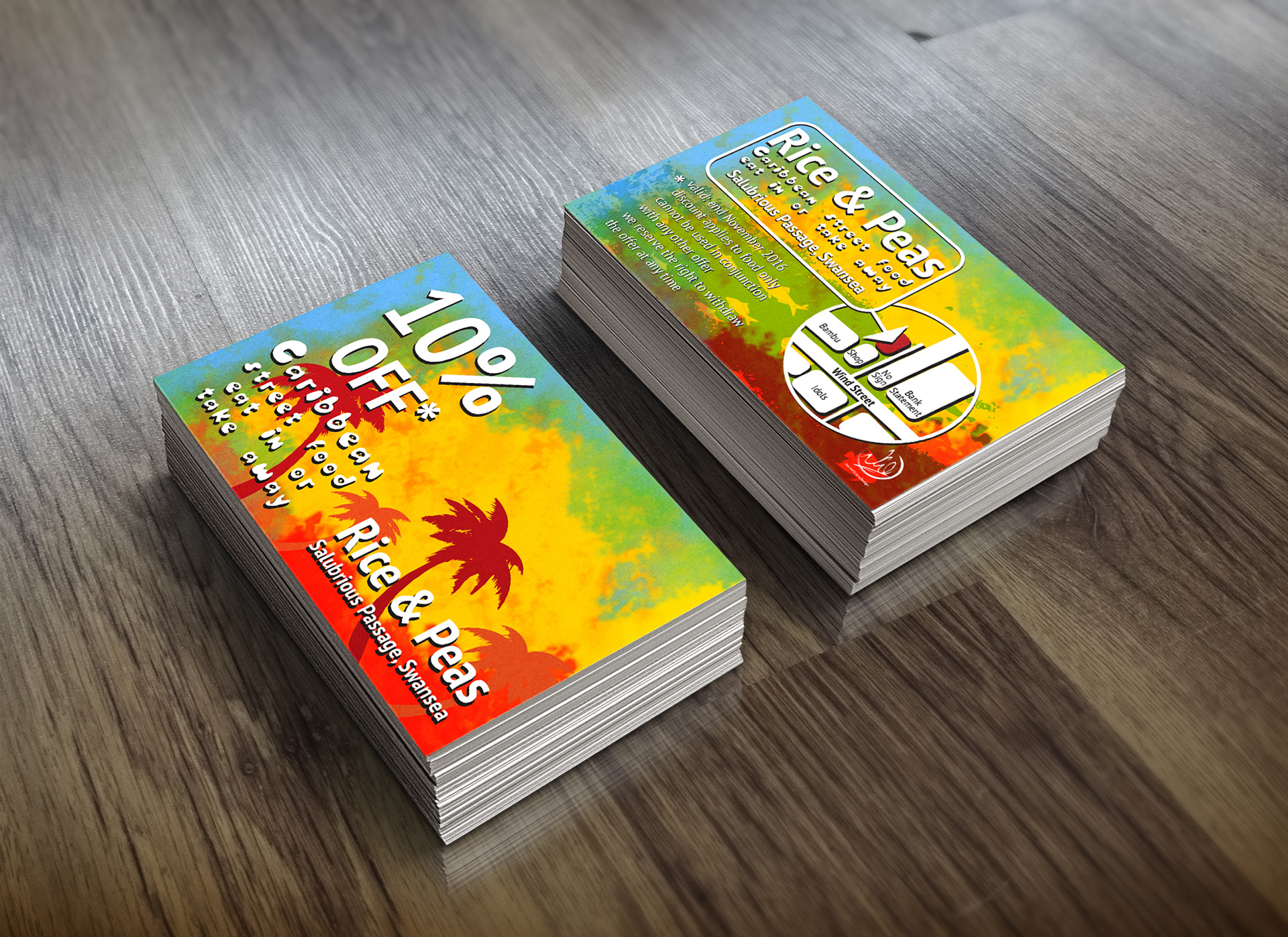 John at Rice & Peas approached me as he needed promo cards for his take out street food that he could hand out to students for the upcoming freshers week. 
The restaurant served fantastic Jamaican food but was hidden around a corner from the main bar and club thoroughfare in Swansea. With the students already in town and freshers starting in less than 24 hours John needed something eye-catching to announce his presence.
⬤   
Bright and welcoming colours
⬤    
Quick and easy and business card sized
⬤   

Very fast 24 hour 
tur

n around time
A lot of nice bright colours, all the relevant info and away to print the following morning leaving John Rice & Peas free to host his fantastic late night alternative to kebabs and burgers.