Brewdog #MASHTAG packaging design
Every label tells a story, eye-catching packaging design for a global brand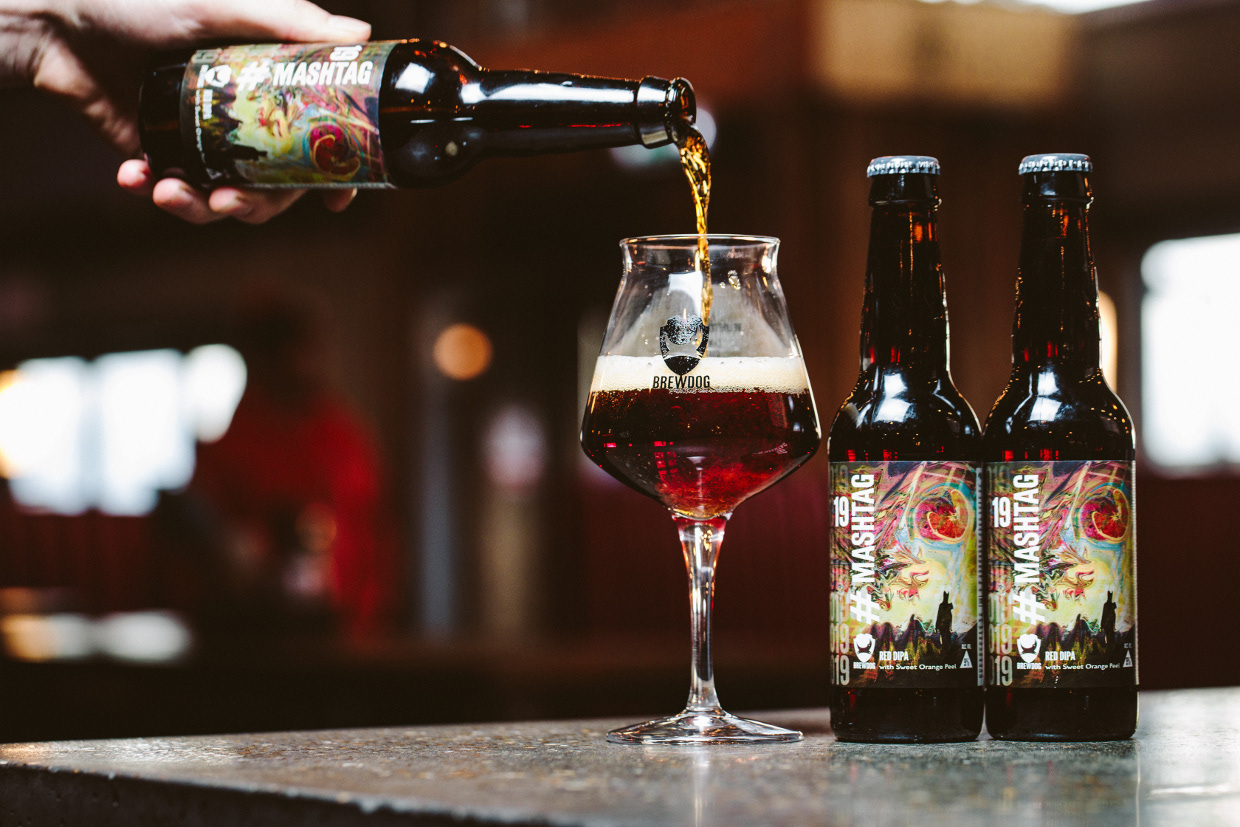 Once a year Brewdog invites the public and its investors vote on every aspect of a new beer, including packaging design. For 2019 the winning beer was a guava and orange peel red IPA.

As this was a competition entry rather than a client piece I decided to move away from the geometric forms often used on Brewdog packaging and towards a fantasy art piece as it's not unusual for Brewdog to use artwork on special edition labelling.
⬤    
Product appropriate label
⬤    
Obviously Brewdog without following their standard label template
The label used swirling abstract artwork and rich colours to reflect the intense combination of bitter, sweet and tropical flavours in this rich red IPA.
Going up against 4 other entries this emerged as the winner, capturing 42% of the public vote and 57% of the investor vote.
#Mashtag hit the shelves in November 2019 and has since long gone.