Coast Italia branding and design
Logo design and full branding package for an upscale Italian restaurant in Swansea's High Street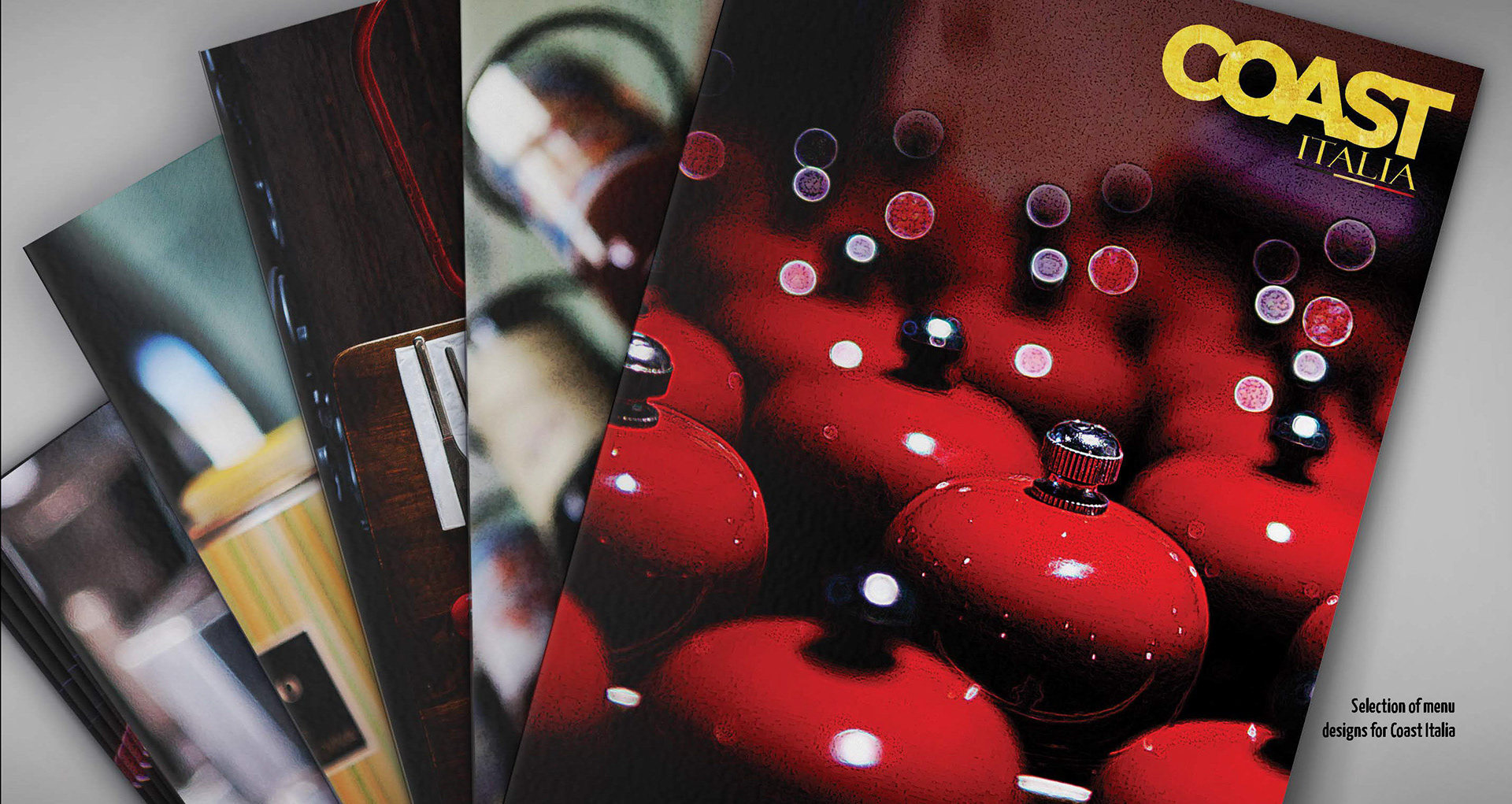 Coast needed a full branding package for their new Italian Restaurant in Swansea High Street, they had an existing café in the marina and wanted to adapt their existing logo for the new venture. A lot of the marketing was to feature their head chef who had arrived in Swansea from his own restaurant in Monaco and came with a big personality.
⬤    
Coast Italia logo based upon existing Coast café logo
⬤ 

 
Magazine feature
​​​​​​​
The logo is presented in gold with the Italia text in a contrasting slim serif Roman font, either standalone for the menus, website and other literature or on a black marbled surface for signage.
Chic studios provided high quality photography that was then highlighted throughout the website and menus. The primary menu range used 6 different covers for added colour and vibrancy with the aesthetic maintaining a simple form throughout.
Additionally a proposal mock-up was provided for a planned outlet in Swansea's indoor market to sell Pugliese imported produce with a small seated area.